ABOUT US
Dennis B. Cunningham and Associates is based in San Diego, California with assignments generated from this home base into all of Southern and Northern California, Nevada and New Mexico. Dennis has a fully trained staff and has implemented the latest in electronic technology for retrieval and time-sensitive research materials. This, coupled with the comprehensive data base, has enabled Dennis B. Cunningham and Associates to evolve into a professional and well recognized real estate appraisal firm.
Commercial
With a strong banking and financial background, Dennis developed skills as appraiser that has linked him closely with developers of large single family developments, market multi-family, condominium development and conversion, golf course development and assorted commercial and industrial building construction.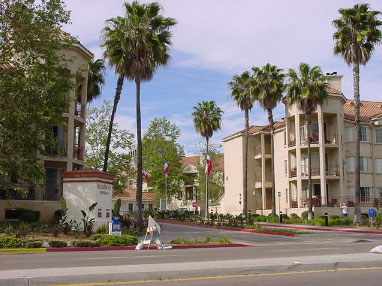 RIVER FRONT CONDOMINIUMS
CAMINO DEL RIO NORTH, SAN DIEGO, CA
Within the context of commercial real estate Dennis' expertise has transitioned into the realm of low and moderate income over the past 15 years. Dennis has been called upon, as an expert witness representing the U.S. Department of Justice Ninth District Court of Appeals in a case involving valuation of low and moderate income multi-residential properties within Central Los Angeles. Ultimately this experience has led to a strong understanding of the complexities of finance within the federal and state jurisdiction. Within this realm of finance Dennis has progressed, as required by the state of California, into developing comprehensive Market Studies as evidenced by the acceptance by California Taxation Allocation Committee (CTAC) of both market studies and appraisals. Additionally, the firm has processed a great number of Rent Comparability Studies for HUD with the majority being scattered sites throughout the Los Angeles Basin.
Within the low and moderate income market approximately 75 percent of our work has been in the Los Angeles area and has included market studies for scattered site valuation for tax credit appraisals and rent comparability studies. This has resulted in in-depth knowledge of the multi-residential and commercial real estate throughout the Los Angeles Basin.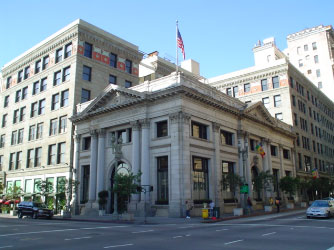 OLD BANK BUILDING
4TH AND SPRING, LOS ANGELES, CA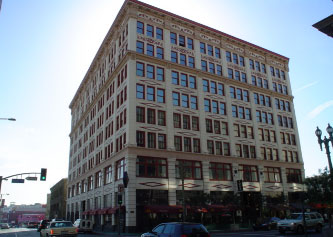 SAN FERNANDO BUILDING
CORNER OF 4TH AND MAIN, LOS ANGELES, CA